LIVE THE EXPERIENCE OF YOUR LIFETIME
HABLAMOS ESPAÑOL!
Tour Summary
Never stop Dreaming! Travel with us to the Incredible India from September 14th to 30th in 2023 (16 days tour).  We will visit the majestic Taj Mahal, the wild historic city of Delhi, and the breathtaking Golden Temple in Amristar.  We will practice yoga in Rishikesh, the birthplace of thousands of ancient yogis for centuries, and this year we are exploring the South of India, navigating Kerala on houseboat, visiting Coimbatore and the impressive Isha Yoga Center of Sadhguru. 
Share with us this amazing unique life experience.  Discover the real India with us, in all its raw and beautiful authenticity.  The tour includes yoga and meditation immersions, with different practices offered every day to make this journey more profound and special letting the magic of India  illuminates your purpose.
HIGHLIGHTS
– Tour through vibrant New Delhi and see architectural wonders like the Lotus Temple and Akshardham.
– Visit the magnificent Taj Mahal.
– Walk the spirit driven streets of Pushkar, a holy city famous for the only Brahma temple in the world and incredible rose products.
– Bask in the radiance of the Golden Temple in Amritsar, one of the holiest places for Kundalini Yogis and Sikhs with the chance to volunteer at the temple; a truly magical and fulfilling experience.
– Discover the exotic Kerala, navigating the sacred backwaters on Houseboat, visit the amazing Isha Yoga Center of Sadhguru.
– Practice Yoga in Rishikesh, the home of ancient yogis for thousands of years, in the foothills of the Himalayas right on the Ganges River. Visit a local orphanage and school to build unforgettable connections and memories with these kindhearted kids
$800 Deposit for all pricing options to secure your place
Don't forget to ask for:
– Small group discount.
– Couple discount.
– Payment Plan that works for you.
– Daily breakfast and dinner throughout the trip
– Private air conditioned bus for travel
– All transportation to, from, and around all the various cities
– 4 Internal flights
– Entrance fees for all tours, temples, excursions, and monuments
– 16 nights of accommodation in first class hotels
– English speaking tour guide to all monuments
– Clean drinking water during travel days
– Daily yoga and meditation practice
Extra Expenses: (Not Included)
– Tips for Driver, Tour Guide, and Additional Services
– Lunches will be eaten out to provide extra variety
– International flight to and from India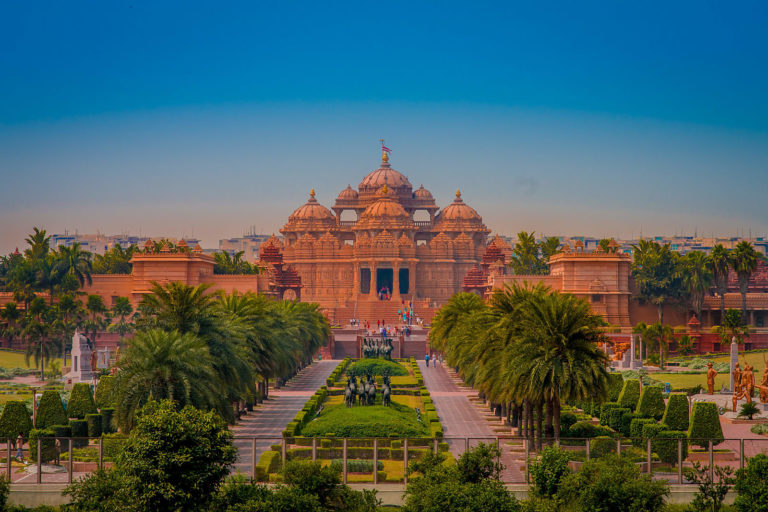 Day 1: 09/14/2023 Delhi
Evening arrival to New Delhi Airport. You will be met at the airport and transported to the hotel. Enjoy the first night of rest to recover from the flight and start the next day fresh.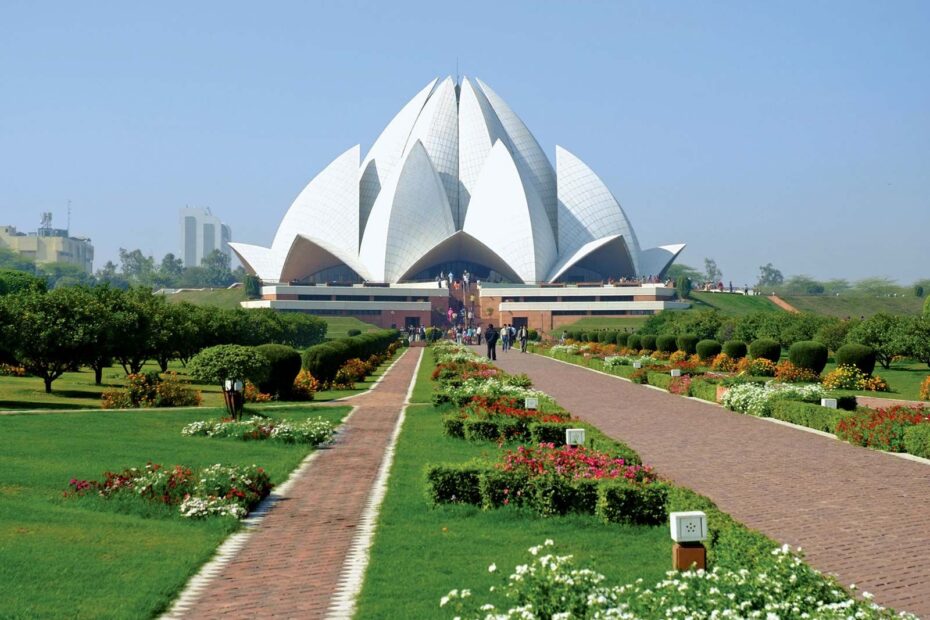 Day 2: 09/15/2023 Delhi
Morning Opening Ceremony and Meditation at the hotel. From there we'll head to tour to the uniquely constructed Lotus Temple. In the afternoon we will explore the historical streets of Old Delhi and visit the Jama Majid Mosque. Finish the evening with a visit to the beautiful architecture of Akshardham, we will experience a stunning light show after sunset. Overnight at hotel in New Delhi.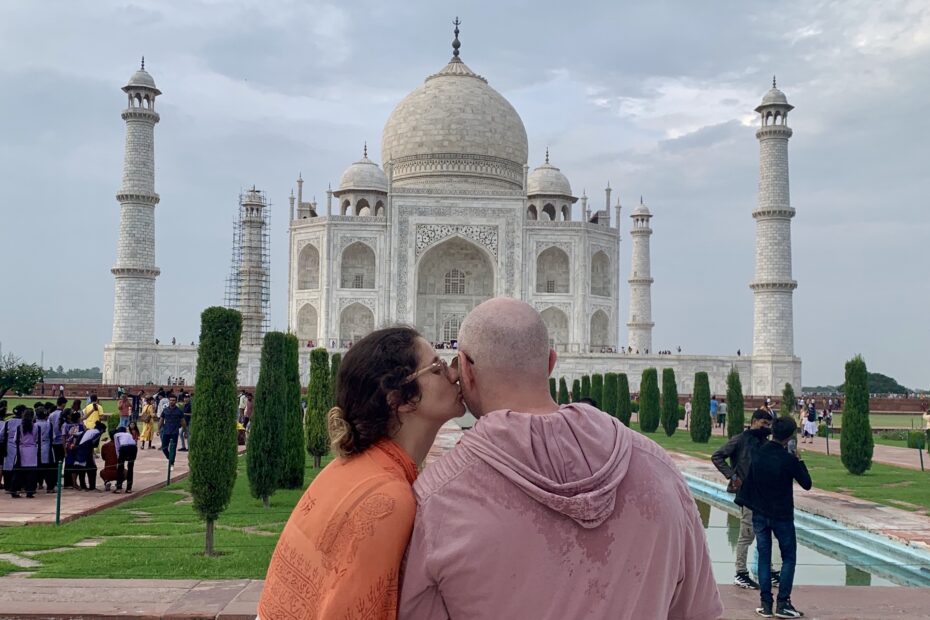 Day 3: 09/16/2023 Agra
Morning yoga and drive to Mathura, birthplace of Krishna, and the heart and soul of the Hare Krishna Bhakti movement. Enjoy lunch at the ashram, and then finish our drive to Agra to marvel in the wondrous presence of the Taj Mahal, one of the UNESCO World Heritage Sites.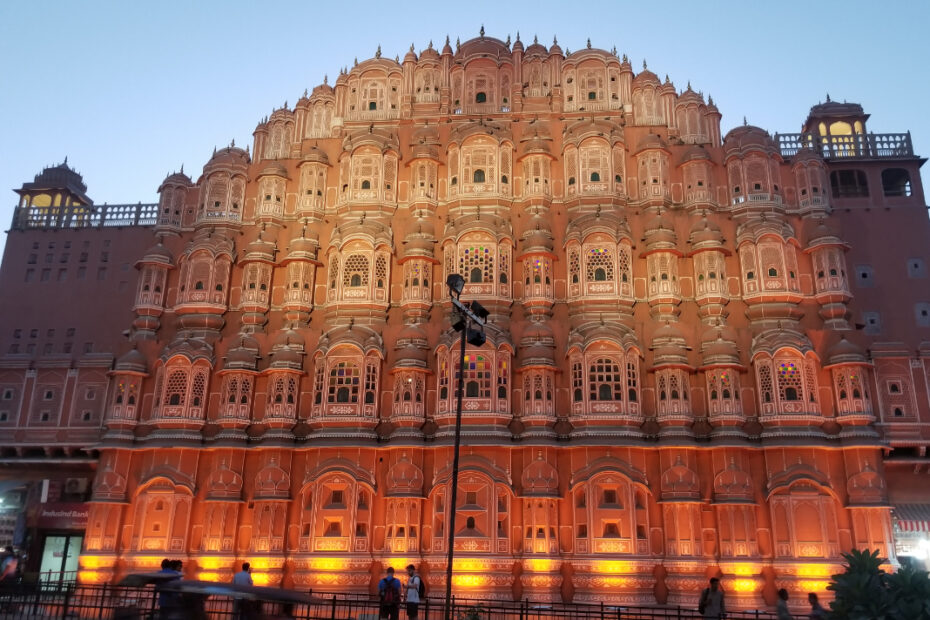 Day 4: 09/17/2023 Jaipur
Wake up in the morning and prepare for a relaxing morning at the hotel. Practice yoga, followed by breakfast and then start our drive to Jaipur, the pink city. Upon arrival visit a textile factory and discover the art of hand making fabrics and patterns that is native to this region.
Day 5: 09/18/2023 Pushkar
Morning yoga in the hotel followed by breakfast. Drive by some of the most famous architectures of Jaipur such as Wind Palace and Patrika Gate, and spend the morning experiencing an up close and personal immersion at an Elephant Sanctuary. These elephants have been rescued and cared for, and are protected by a local family run organization. Feed, paint, bathe, and care for these gorgeous majestic creatures. Then finish our drive to the holy city of Pushkar, for check in and overnight at the hotel.
Day 6: 09/19/2023 Pushkar
Morning yoga and then prepare for a beautiful ceremony in the holy city of Pushkar. Visit the Brahma Temple, which is the only one in the world, and then give a puja or offering to the holy lake in the center of this sacred town. Afternoon to explore the local market, famous for rose products, and evening camel ride through the desert dunes.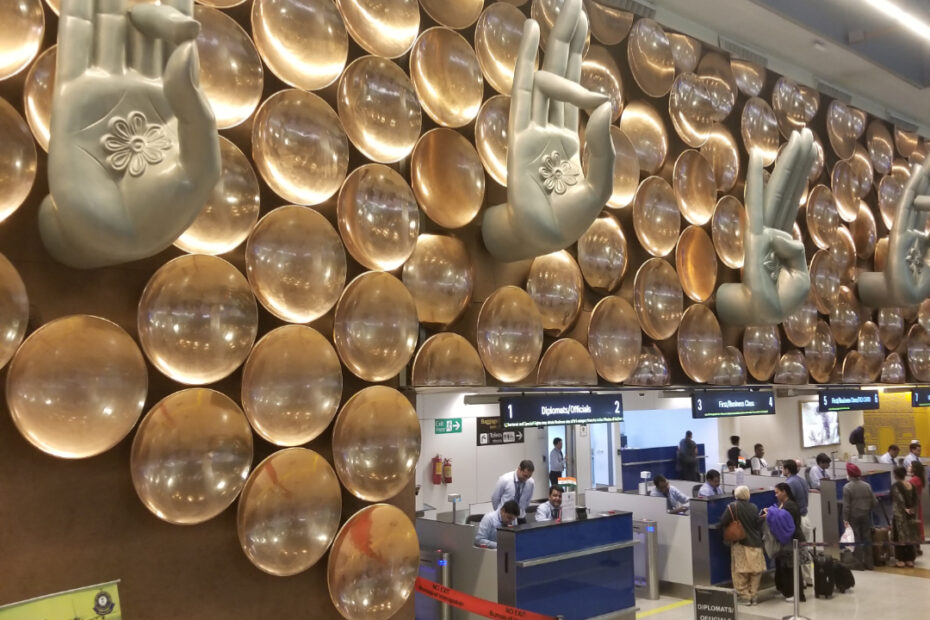 Day 7: 09/20/2023 Kochi Kerala
Morning meditation, and early transfer back to Jaipur, so we can fly down South to Kochi. Upon arrival, take the evening to relax and enjoy at the hotel.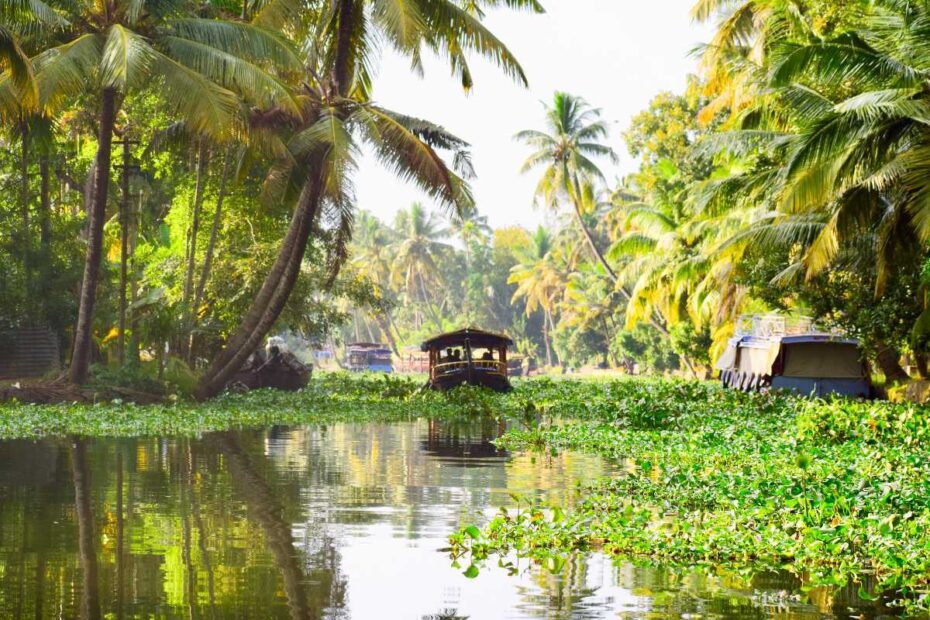 Day 8: 09/21/2023 Kerala Houseboat
Morning yoga in the hotel and board our home for the next two nights, a luxury houseboat cruiser. We will cruise the backwaters of Kerala, stopping for local excursions and cultural immersions. Overnight on the boat to continue adventure tomorrow.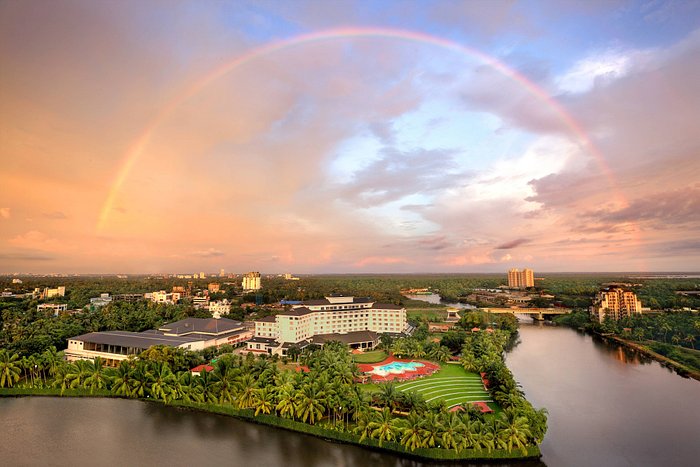 Day 9: 09/22/2023 Kerala Houseboat
Morning yoga on our houseboat, followed by breakfast. Continue exploring the gorgeous waterways of Kerala, and visit the statue of Lord Buddha at Karamudi. In the evening experience entertainment of a traditional dance native to the area. Overnight on our houseboat.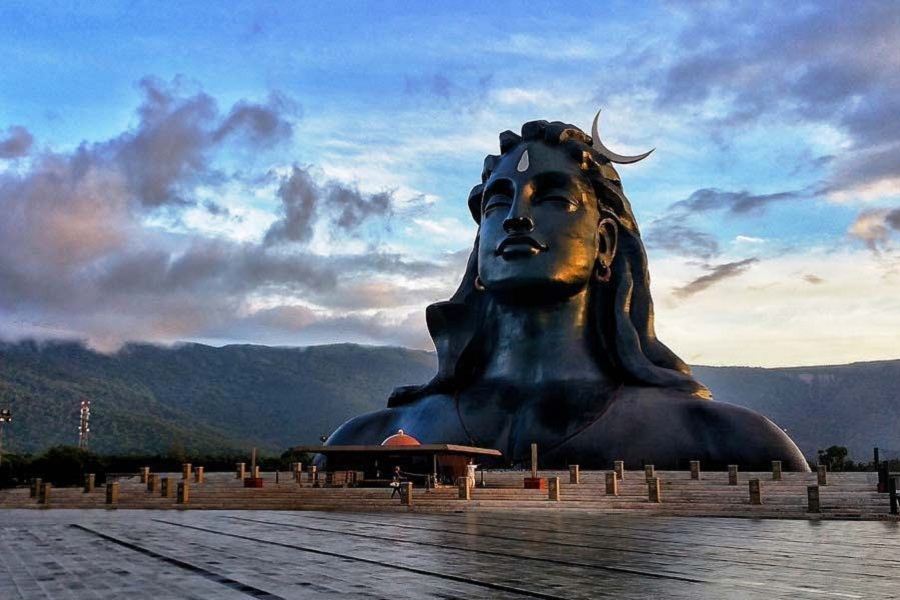 Day 11: 09/23/2023 Coimbatore
Morning yoga and meditation, followed by breakfast, to then disembark off our houseboat and land back on the ground. We will then drive to Coimbatore, the home to Isha Center from the great spiritual teacher Sadhguru. Evening overnight at our luxury hotel in Coimbatore.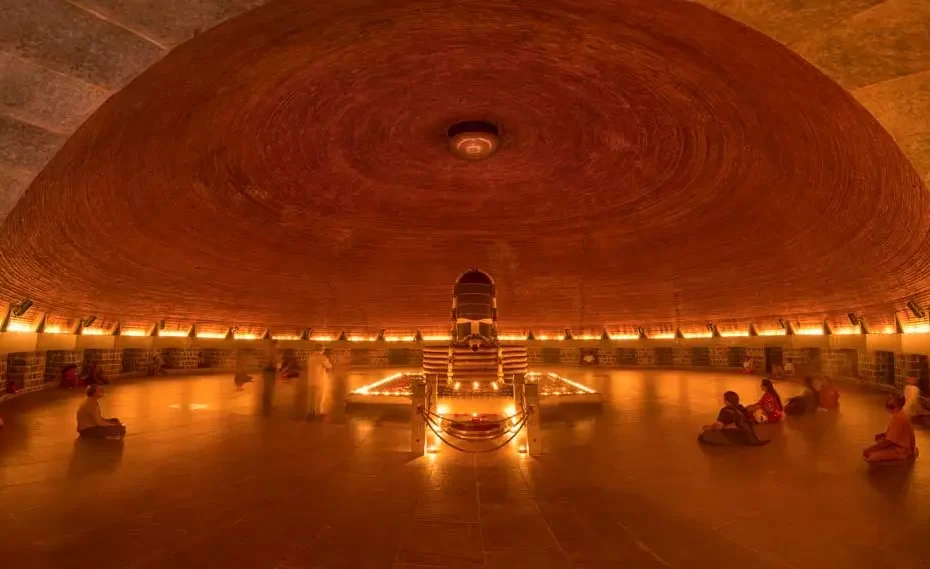 Day 12: 09/24/2023 Coimbatore
Morning yoga and breakfast at the hotel, then spend the whole day at Isha Foundation, the spiritual center of SadhGuru. We may meditate in the Dhyanalinga space, dip in the rejuvenating water pools, and learn about the teachings that Sadhguru has to offer.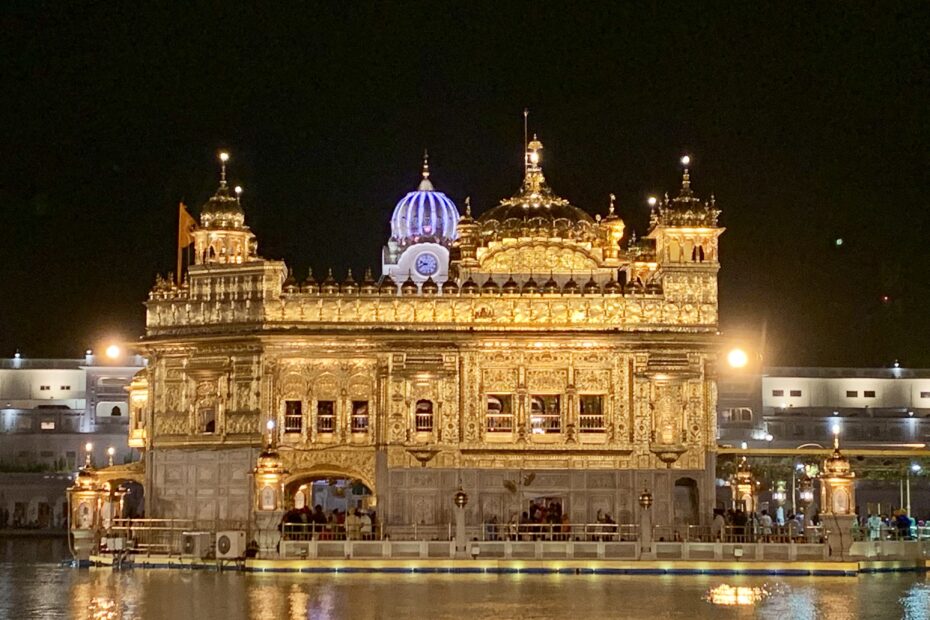 Day 13: 09/25/2023 Amritsar
Morning yoga and breakfast at the hotel then transfer to fly North to Amritsar, the holiest city for Kundalini Yogis and Sikhs. Late night arrival to our hotel, with option to participate in the evening ceremony held at the Golden Temple called Palki Sahib, where they carry the holy book of mantras and text into it's resting place.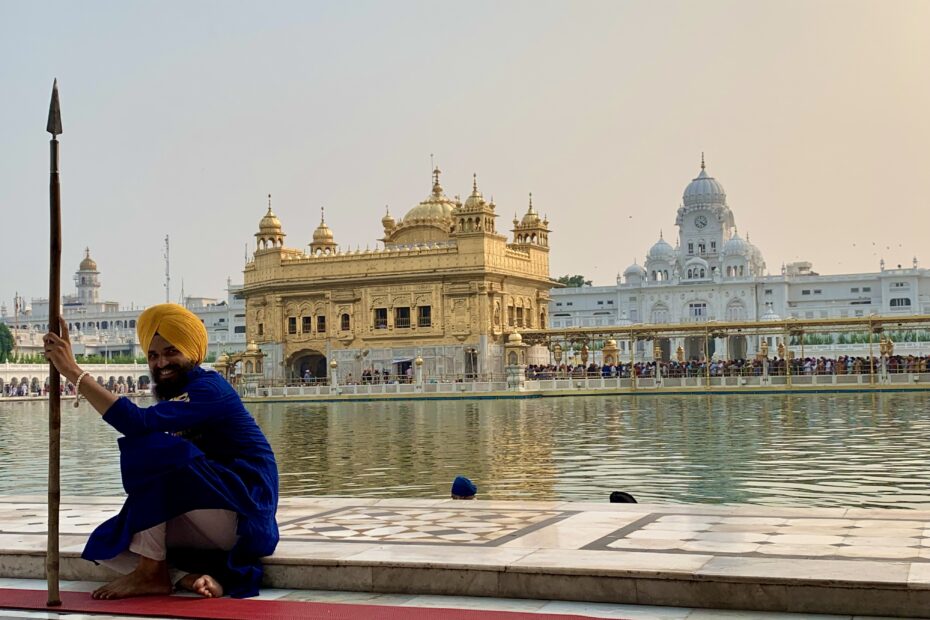 Day 14: 09/26/2023 Amritsar
Morning yoga and breakfast at the hotel, then we have the full day at the Golden Temple to witness a 3D descriptive experience of the temple's history and the Sikh traditions. If you'd like, you can spend the afternoon offering any form of "seva" or service to the temple; this is a beautiful way to take part in the incredible generosity that is the heart and soul of the Golden Temple. Optional lunch at the temple, served traditional langar style, or from a kitchen/canteen that serves up to 100,000 people a day for free based entirely on volunteer service or "seva." Also opportunitiy to explore the local markets here right outside the temple, getting a taste of the diverse cultures and styles of shopping offered around India. Evening overnight at Amritsar Hotel.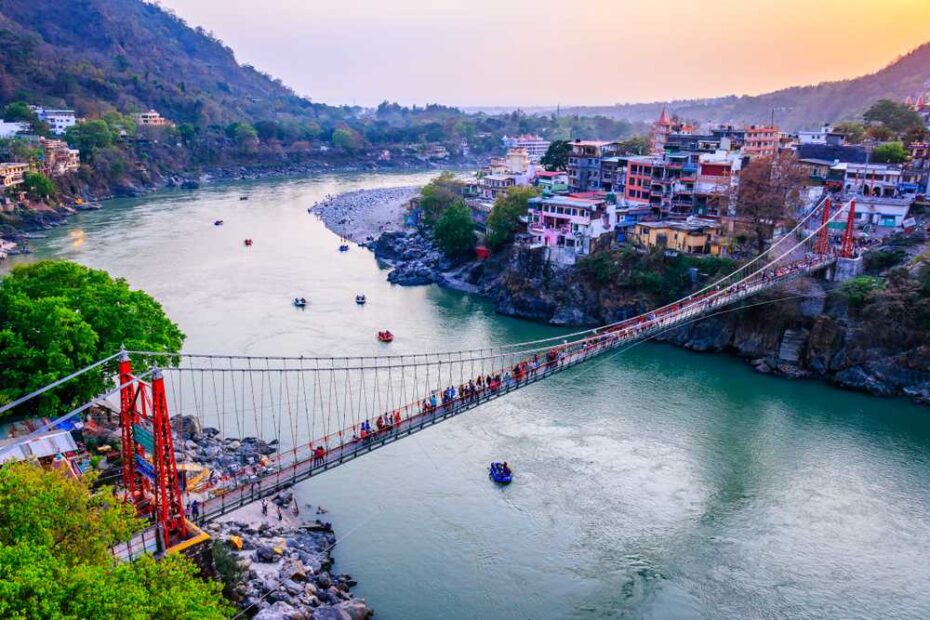 Day 15: 09/27/2022 Rishikesh
Morning yoga before we fly from Amritsar to Rishikesh and be transported to the hotel. Spend the rest of the afternoon exploring the local river town of Rishikesh, known as the birth place of yoga. Evening Ganga Aarti ceremony, a daily offering to the Mother Ganga River. Overnight at Rishikesh hotel.
Day 16: 09/28/2022 Rishikesh
Morning yoga and breakfast at the hotel. Another evening to explore as you wish, discovering ayurvedic treatments, various musical or meditation classes, local shopping, and more. Option to join us to see the "Beatles Ashram" which is the ashram that the Beatles originally stayed in when visiting India. The Ashram has since been closed, and is now covered in impressive graffiti and art, carrying with it a resonance and energy that is mind-blowing. Evening enjoy a private dinner at Ramana's Garden Children's home, a beautiful center that cares for children in troubled situations providing education and housing for these incredible souls. Enjoy the food grown in their fresh gardens and a kirtan singing after dinner with the children who live there. Overnight at Rishikesh hotel.
Day 17: 09/30/2022 Rishikesh
For our last day in this magical land, we traditionally take a final dip into the Ganges River, soaking in all this energy and sealing it into our systems forever! This sacred water has been studied scientifically to hold extra healing properties, and since we are up north by where the river starts, it is clean and safe! Return to the hotel to clean and pack up for our taxi transfer back to the New Delhi Airport. Evening flight out of New Delhi, ready to take this energy back to your home!
LET'S START THE ADVENTURE!
Are you ready to reserve your place or have any questions or comments?
We will be happy to chat with you and explain any details about the tour.

We would love to connect!
Let's use technology so we can meet and connect. We offer zoom calls to our travelers to talk and answer any question, any moment!
Se habla Español!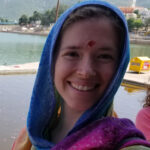 Chloe Rosete
Host & Yoga Teacher
India forever holds a special place in Chloe's heart. This country is the place where Chloe and Chris originally met and started their love story. Each trip, Chloe runs a list of "Indian Lessons" inaugurated on that first journey, and together the group helps create these tidbits of wisdom that we have stored for a lifetime.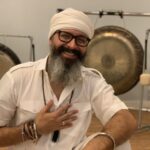 Chris Maanas
Host & Yoga Teacher
Host, Guide, Yoga Teacher and Holistic Healer, Chris is very passionate for India and It's culture, exploring not only ashrams and spiritual places but also India's real streets. After hosting 3 India tours Chris's focus is to enhanced the traveler experience in the frame of safety and care.
Lina Grisales
Host & Yoga Teacher
Lina is part of the Incredible India Yoga Tour family. She is incredibly knowledgeable with many years of experience as a world traveler. She is passionate about teaching yoga and sharing awareness about preserving nature and sustainability. She is currently located in Australia and will be joining us in this 2023 edition of the tour.
...and we want You to be the main character of this experience
"For me traveling to India has been a dream for so many years and I have to say the trip with Chloe and Chris exceeded my expectations. I'm certain that the experience would have been completely different without their loving care and knowledge. The itinerary was as fantastic as it was authentic, and the local tour guide, Shakti, was not only polite and smart, but funny too."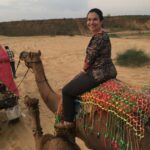 "All the logistics were taken care of, all sites were scheduled… It was truly a no-brainer kind of trip, which we really liked. I truly enjoyed all of the yoga classes, vinyasa flows, and hip/shoulder openers. Will we choose to travel with you guys again? ABSOLUTELY! YES, THAT IS"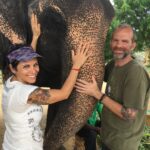 "Seeing India through Chloe and Chris's eyes of love is a journey that my husband and I will never ever forget. It has forever changed us both in some very big and powerful ways. We felt extremely safe and cared for daily. Our accommodations were always very beautiful and comfortable in great locations. I am quite grateful to have traveled with Chloe and Chris on this incredible adventure and highly recommend it."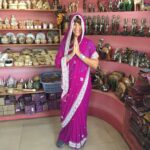 FRESH PRANA
Miami, Florida US &
Puerto Viejo, Limon, Costa Rica
24/7 ASSISTANCE
+1 954 804 0997